Data + Human Support to Elevate Traditional Telecom
At Viiz, Traditional Voice Services Get the Attention They Deserve
1.6M
0+ or 0- calls fielded by Viiz live operators per month
360K+
N11 and 988 (Suicide Prevention Hotline) calls routed last year using Viiz technology
100%
nationwide coverage of N11 data, audited weekly
91K
directory assistance calls fielded per day
120,000
live emergency calls handled in the past year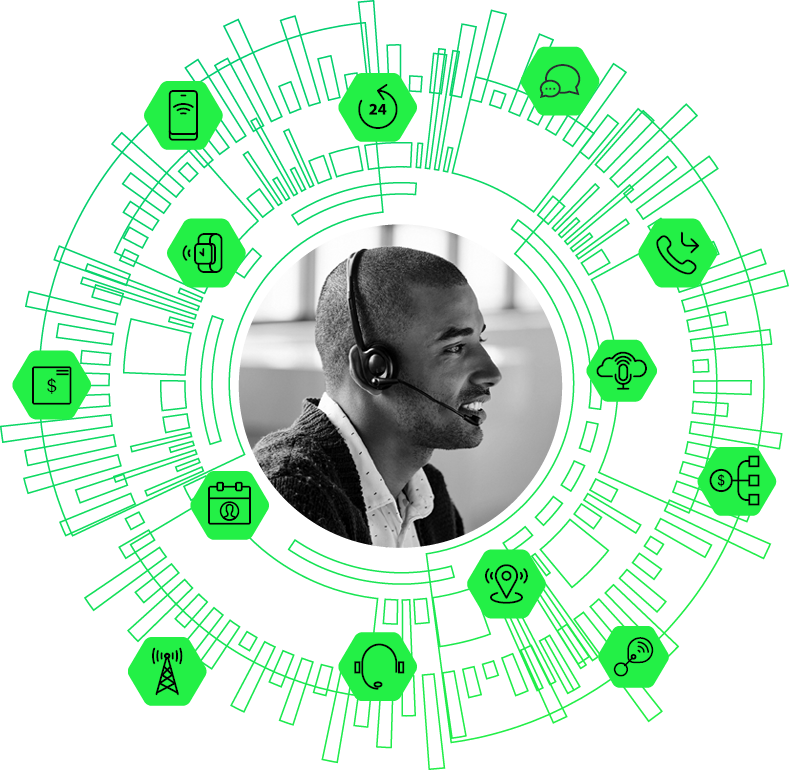 A Fresh Take On Voice-to-Cloud Solutions
Viiz brings traditional telecommunications into the modern age by moving services to our secure, cloud-based platform and building custom applications for client services that leave outdated and unmaintained networks behind. This technology, plus data-enriched, live agent support, delivers a positive customer experience time after time.
N11 Routing
Viiz uses our proprietary N11 database, plus location data, automated routing or live agent assistance, to connect customers to the appropriate N11 number. Our experience with handling and routing both emergency and non-emergency calls, and managing the data that goes with them, makes us the best candidate for current and future N11 response and routing initiatives.
Platform Replacement
Traditional voice services still provide important functions, but moving from antiquated and unsupported platforms to Viiz's cloud-based network helps future-proof your communications, improving reliability, clarity and operational efficiency. Viiz customizes the platform design for clients to preserve the features and functionality they want, while meeting modern standards of performance.
9-1-1 Emergency Services
Viiz's specially-trained emergency response agents use data transmitted through our network to help 9-1-1 callers get connected quickly with the help they need. During major disasters or events that inundate PSAPs, Viiz can quickly scale up call centers to handle overflow. Our agents know how to triage calls, escalating the highest-level emergencies to first-responders and providing competent, compassionate support to those with less critical needs.
Directory Assistance
Through both live agents and IVR, Viiz can offer a positive customer experience for those seeking directory information. That requires using the most accurate data available, the most advanced automation technology and the most professional and pleasant customer service team so every interaction leaves a good impression.
Operator Services
When your customers need assistance completing a call, Viiz provides all the components to make it happen: friendly, skilled live operators; multi-language translation; message relay services for the deaf and hard of hearing; data collection to expedite and personalize support, and more.
Billing and Clearinghouse
Viiz takes billing responsibilities off the plates of telecom providers by handling all aspects of payment for voice services, delivered through our North America-wide clearinghouse.