Emergency Services
Wearables
Give Wearables
Life-Saving Potential
Every Wearable Device Deserves a Higher Purpose: Safety
More people are buying wearables, whether mPERS to monitor health and safety (fall detection, heart rate, etc.) or smart watches to provide daily conveniences like paying for purchases and responding to texts. Regardless, the data collected by wearables can be invaluable in a life-threatening circumstance – if it can get to the people who can help. Viiz provides the network, integration and live human support to make that happen.
Convenience and Connectability Make Wearables Appealing to Everyone
100%
growth in connected wearables worldwide in past five years
400M
health and wellness wearables projected by 2024
75M
estimated number of senior citizens by 2030; potential customers of wearable safety devices
96.8%
of mobile device owners are expected to download biometric-enabled apps
74%
of 18-34-year olds think apps and wearables would help them take medications on time
1 fall per sec.
rate of falls among Americans 65 and older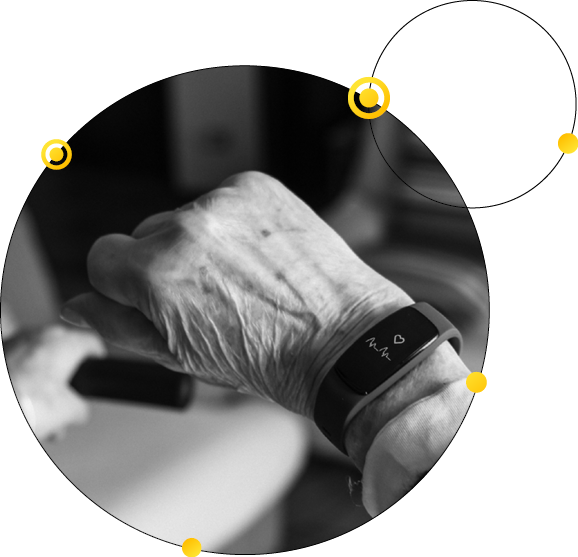 Empower Your Wearable Devices to Protect Users
Integrating with Viiz adds value to your app and makes it stand out in a crowd. You can offer customers data-enriched emergency response support when they need it most.
What Viiz Can Offer Your mPERS or Other Wearable Devices
Using its emergency-enabled API, Viiz integrates your wearable device into our Zenith network, opening a vital pathway to transmit all sorts of data seamlessly and safely to people who can help.
Customizable API Integrations
Our ability to handle multiple APIs ensures data can move between all connected devices.
Live Agents
Alerts go directly to an emergency response agent – never a bot.
Automated Feedback
During emergency response, we send feedback to your platform to support customer service and data analysis.
First-Responder Interface
Viiz agents contact the appropriate 9-1-1 PSAP and provide all data that can aid in a quick, accurate response.
How Viiz Turns Wearables Into Lifelines
1
Viiz' Zenith network creates a secure, reliable connection to move wearables data into action the moment an alert is triggered.
2
The network carries all forms of data – voice, AI, GPS, biodata and more – to our 24X7 emergency response center.
3
Agents can then triage the need, intercept false alarms and relay life-saving data to the first responders who can help.
Talk to an Expert
We can mobilize your wearables data to make users safer.