Emergency Services
Applications
Turn Your App Into a Safety Tool
App Data Can Become a Vital Lifeline
Any app has the potential to become a life-saving tool once its data is accessible to emergency triage agents and first responders who can help. Viiz offers an expansive network and API integrations to connect your app to the cloud so your customers' data can be used to provide them faster, more accurate support when it matters most.
Apps Have Become an Important Source of Information and Support
10
apps per day used by the average smartphone owner
80
apps installed on an average smartphone
200M
devices reporting location data to smartphone apps
96.8%
of mobile device owners are expected to download biometric-enabled apps
198
average minutes spent on mobile apps per day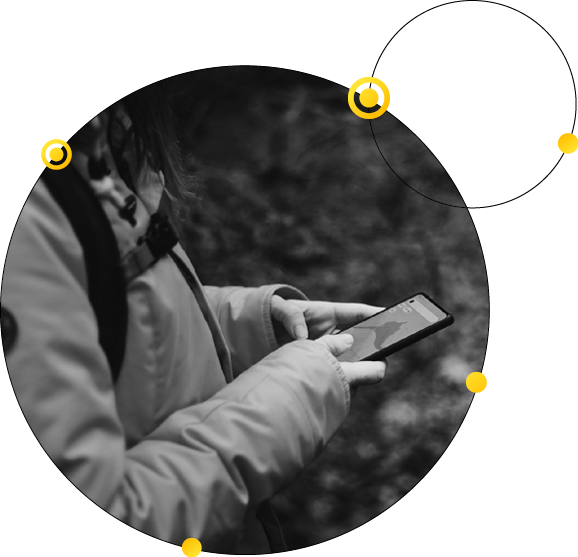 Expand Your App's Potential
Integrating with Viiz adds value to your app and makes it stand out in a crowd. You can offer customers data-enriched emergency response support when they need it most.
What Viiz Can Do For Your App
Customer data can be invaluable in directing emergency response if your users experience a crash, fall, threat or other urgent situation. Viiz helps you expand your safety capabilities.
Customized API Integrations
Our APIs connect your app to our network and get data flowing to meet customer needs.
Deliver Life-Saving Data to First Responders
Our specially-trained emergency response agents triage and transfer live or automated alert data.
Utilize All Forms of Data
We can transport GPS, IoT, telematics, sensors, biometrics, crash detection, photos/video and more.
Keep Customer Data Safe
We prioritize security with encryption and 24X7 monitoring and data protection.
How Viiz Turns Your App Into a Powerful Safety Tool
1
When your app detects an emergency, or your user initiates a 911 call, Viiz springs into action.
2
Our Zenith network delivers that alert and all relevant data quickly to a live emergency response agent.
3
The Viiz agent triages the need and connects the user to the appropriate first responder, or handles non-emergency situations and false alarms accordingly.
Talk to an Expert
We can help you add safety operability to your app.