Customer Care
Business Process Outsourcing
Outsource Non-Core Functions to Reclaim Time and Save Money
Data Fluidity Makes Business Process Outsourcing (BPO) a Smart Move
There's no need to overload your staff with non-essential tasks when cloud-based connectivity and data transfer has made business process outsourcing both smart and sensible. Viiz provides custom-tailored solutions to enable the seamless movement of files, voice calls, instant messages and other data, so our customer support teams can effectively represent your company and manage outsourced tasks — and your team can focus on tasks only they can do.
Outsourcing Is on the Rise
68%
of industry leaders have incorporated cloud solutions to enable outsourcing
37%
of small businesses currently outsource a business process
57%
of organizations say outsourcing helps them focus on key processes
70%
of executives cite cost reduction as the primary reason for outsourcing
Our Data-Powered BPO Services
Financial
Billing and clearinghouse; credit and debit card processing
Customer Service
Customer questions and concerns, orders and returns, warranties
Technical Support
Troubleshooting, helpdesk
After-Hours Coverage
Evening and weekend call support and report-taking
Cut Costs Through Improved Efficiency
Save time and money by integrating into the Viiz cloud network and outsourcing both short-term and ongoing tasks. Viiz will perform them with excellence and the attention to data propriety and security.
How Viiz Makes Outsourcing Work for Your Business
Viiz develops technical solutions to integrate client devices and data into our Zenith network, so our customer service agents can capably perform outsourced tasks.
Live Agent and IVR Capabilities
Multi-language translation available
White-label Customer Interactions
Messaging tailored to your business and brand
Targeted Hiring and Training
Staffing matched to necessary skill sets
Compliance with Laws and Regulations
Fully compliance with NIST, PCI, HIPPA, OWASP and WCAG
Data Security
Proprietary and highly secure WebRTC agent platform with 24/7 data monitoring
Instant Scalability
Ability to expand staffing quickly
In-house R&D
APIs connect your app to our network and get data flowing to meet customer needs.
How Viiz Brings Your Outsourced Tasks to the Cloud
1
Every BPO project gets VIP treatment at Viiz. We provide the API to integrate into our network.
2
We develop custom solutions to ensure smooth and secure data transfer.
3
We hire and/or train the staff necessary to meet your specific needs.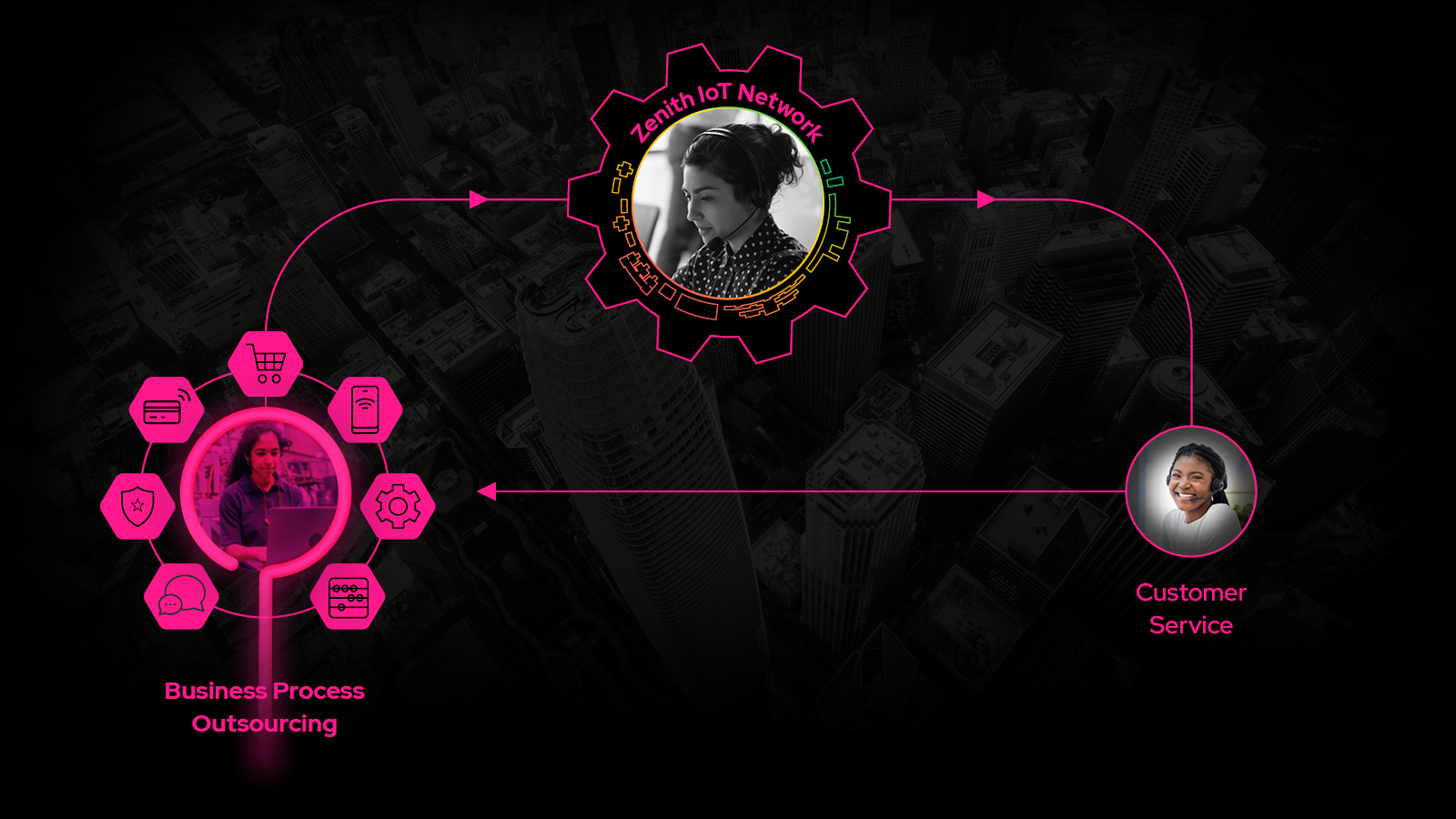 Talk to an Expert
We can help meet your business process outsourcing needs.